Most schools are now shifting to home-based learning because of the quarantine measures implemented by the government. Is your family ready for this?
Here are the things you need to prepare to facilitate your child's online learning and stay on track with the national curriculum.
5 Essentials for Successful Home-Based Learning
1. How much involvement is required of the parents/caregivers?
The level of involvement can vary greatly. Boxed curricula are usually designed for independent study, with the students having access to answer keys so they can grade their own work. Some online learning portals have automated grading and feedback of quizzes and activities.
Children in the middle grades or older can usually be left to study on their own for longer periods. Just be ready to set out the materials, guide them with their activities, and answer any questions they may have. Note that preschool and early elementary students require more supervision and hands-on involvement.
2. Does your child have a dedicated study area?
Does your child have a personal study area, with a desk or table he or she can work on? Ideally, each child should have his or her personal study desk in a well-lighted area.
However, space could be limited in some households, so siblings have to share study areas. If this is the case, you should set a schedule that gives each child a certain time of day to use the study area.
Also, does your child need to study in a multi-use area? Space can be so limited that children have to use a common family area like the dining table or the living room for lessons. If so, schedule who should use the area at certain times, including the rest of the family for those family times like dinner.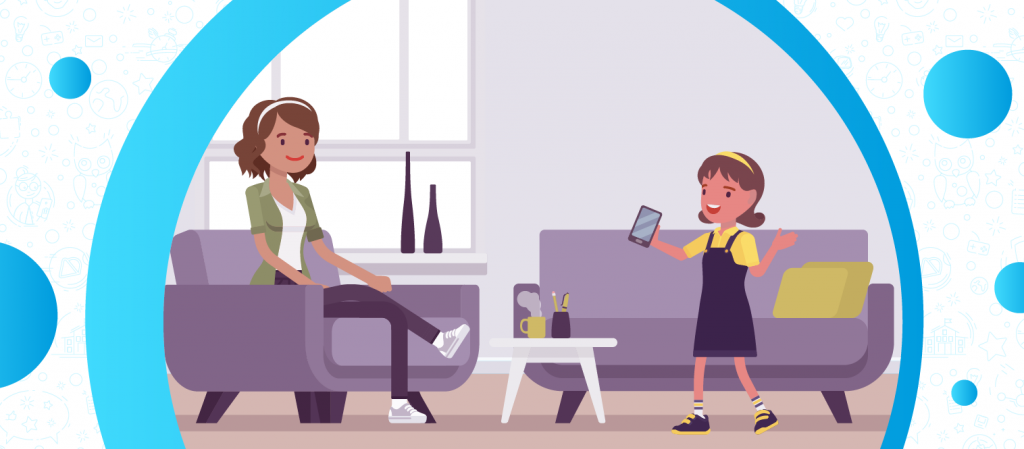 3. Do you have school supplies at home?
Make a list of the supplies your children will need, based on the school's program for this term. Must-haves include books, writing implements, art materials, and paper. If budget is an issue, siblings can share or reuse materials.
If you live in a small space, school bags are the easiest way to store supplies. Bags are portable, so students can carry everything they need wherever they do their school work. This is especially useful if the study area is shared or multi-use.
Do you have plenty of space at home? Consider investing in shelves. Not only do they provide more storage area, shelves are also nicer to look at.
4. What equipment or technology will they need?
Home-based learning programs usually have an online component, so each child should also have a dedicated computer, laptop, or other device for online lessons. But if they are using, say, a shared computer, create a user profile for each child so that they each can save their work safely without affecting the others' works.
Which online connection is best for them: DSL, broadband, or mobile data? You also have to factor that you might need the internet bandwidth for your own work if you are working from home. For the best internet providers, ask your neighbors for recommendations.
5. How proficient is your family with technology?
Remember that you will have to learn how to use the apps and the devices that the school requires before the learning sessions begin. If you need help in this area, look up online tutorials or contact the school for help on how to use the apps and devices.
After learning how to use the tech, you will need to teach your children how to use them, if they don't already know. After teaching them how to use them, give them opportunities to practice so they will be able to concentrate more on the lessons than on operating the app and device correctly.
Education Continuity Plan Webinar
How can you implement the learning continuity plan with the use of technology? Find out more by attending the free Education Continuity Plan Webinar Series by NUADU, Microsoft Philippines, and Big Pond.
This 5-day online series will run from 25 May– 29 May on the Microsoft Teams platform. Learn from Edutech practitioners and innovators about how your school can continue the learning experience beyond the four walls of the classroom.