To get the education of the country's students back on track, the Department of Education (DepEd) presented its Basic Education Learning Continuity Plan (BE-LCP) to the Inter-Agency Task Force on Emerging Infectious Diseases (IATF) last May 11, 2020. The IATF approved the BE-LCP, as well as the proposal to "open" schools on August 24, 2020.
A learning continuity plan seeks to ensure that students' learning progresses even amidst disasters such as natural calamities, storms, fires, and pandemics. This plan overcomes obstacles created by the disasters through innovative means of teaching and learning, keeping students on track with their courses. With today's COVID-19 pandemic, the main obstacle that has to be overcome is the need for social distancing, making face-to-face interaction impossible. Therefore, any learning continuity plan to be implemented today has to account for this limitation.
Focus on the Essentials
Learning continuity should be based less on method and more on objectives — what do we want our students to learn and accomplish? From there, we can determine the methods we will employ for the four aspects of our continuity plan:
Communications – Ways of providing direct teaching, asking and answering questions, discussing the lesson, and communicating instructions about activities and other matters about the course
Materials – Includes the content lessons are based on, references, and materials needed for learning activities
Learning activities and assignments – Activities that would facilitate learning that could include role-playing, case studies, group discussions and presentations, and problem-solving
Assessments – Means of measuring the progress of the students' learning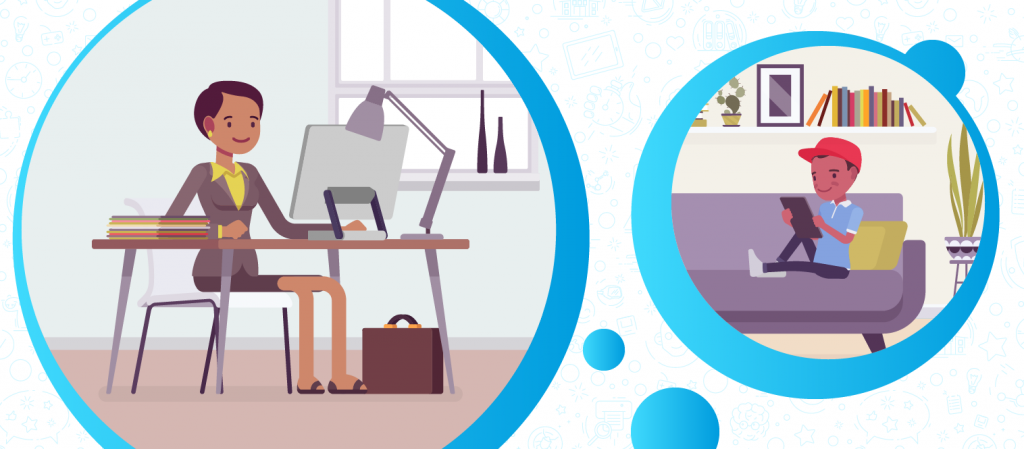 Given our current situation, all four aspects of learning continuity should be geared towards distance learning to keep our students safe by maintaining social distance.
Innovative Use of Technology
If we are to craft our learning continuity plan towards distance learning, we will need to innovate our methods and use current technologies. Some teachers have already used email as a means for submitting papers so that students can submit without needing to physically go to the teacher's office. But with quarantine measures in place, we have to go further than that.
Collaborative platforms like MS Teams provide a venue for virtual classes. Here, you can give direct instruction, facilitate discussions, and conduct activities complete with presentation slides.
On top of that, you can also employ educational apps like NUADU where you can assess your students' progress and get recommended activities based on that assessment. What's more, the platform also gives you access to interactive content that you can use in teaching your course.

Continuing Beyond the Calamity
Your learning continuity plan need not be a stop-gap solution for a crisis. The innovations you introduce could be implemented into your regular course instruction even after the calamity. Doing so opens new ways of learning and pursuing the course for you and your students. What's more, the continuity plan ensures that learning continues even if major disasters occur.
Education Continuity Plan Webinar
How can you implement the learning continuity plan with the use of technology? Find out more by attending the free Education Continuity Plan Webinar Series by NUADU, Microsoft Philippines, and Big Pond run from 25 May – 29 May. Learn from Edutech practitioners and innovators about how your school can continue the learning experience beyond the four walls of the classroom.
Did you miss this webinar series? You can watch the recorded sessions for free on the Big Pond Facebook page.
Interested in using technology for you as part of your school's education continuity plan? Contact us to schedule a demo today!