With so many schools closing because of the coronavirus, your children may now be staying at home with you and you have to make sure their education continues. Here are five tips to help your children continue their education at home.
1. Don't Overthink It
No one is expecting you to recreate your child's classroom experience. So, make your own. Use the resources that your child's school is offering — online classes, physical books, and other materials. On top of that, use what materials you have at home.
2. Set up a Learning Space
Your child will need a place where she could focus on her lessons or activities. This could be the child's room or a part of the living room. And if the school offers online lessons, the computer should be accessible to her and you as the facilitating adult. Her other school material within reach, as well, or stored in an easily-movable case so the child can take them wherever she feels comfortable studying.
3. Have a Realistic Schedule
While you're not expected to recreate your child's classroom in your home, it would do her good to maintain the schedule structure that she is used to when she was going to school. It would give her a sense of routine, of her doing school except that it's at home. But if you observe that your child learns better at a different time of the day, adjust the schedule accordingly. The goal, after all, is for your child to continue learning, not to maintain school schedules.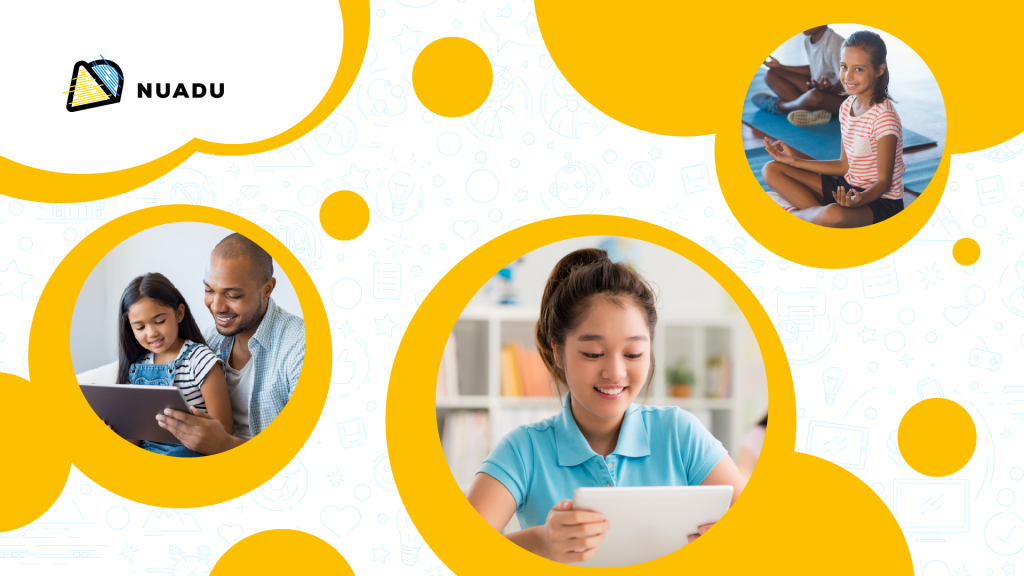 4. Be a Facilitator
You don't have to be your child's teacher. If your child's school has shifted to a home-based learning system with online classes, you will act more like a facilitator or teacher's aide. Just follow the program but be ready to answer any questions that your child may ask.
If you were homeschooling your child even before the coronavirus pandemic, you are the still primary teacher. But now, you have to find ways to fill the gaps left by tours, music lessons, sports clubs, and other out-of-the-house learning activities that are now cancelled. For this, the internet is your friend. Look for virtual tours, documentaries, demo videos, and other learning media that you can use.
5. You Don't Need to Study the Whole Day
Limit dedicated schooling time. Allow for some free time for your children to stretch their minds and bodies in more leisurely activities, or just relax. Let them play with their toys or draw what they want to draw, or do whatever they find enjoyable. If they miss their friends, set up an online meeting for them. You can also do the same for yourself and your friends.
Just because school premises are closed doesn't mean learning has to stop. Make the most of what you have and what the schools offer to keep your children learning.